The Science Behind Skylet Tints
SKYLET TINTS meeting the requirements of extreme light conditions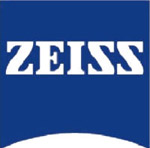 Skylet sun protection lenses have been specially designed for situations in which greater protection is required from UV light and glare, and special demands are made on contrast at the same time. As such sports as gliding, skiing, cycling or motorcycling are often performed in difficult light conditions, high contrast vision is of special importance, especially from the safety viewpoint.
Carl Zeiss has specially developed Skylet tinted lenses to meet the requirements of extreme light conditions. The special feature of these lenses lies in their markedly reduced transmission for the short blue wavelength of visible radiation. The result - even in diffuse light, Skylet sunglass lenses provide outstanding contrast.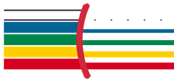 Blue Light is focused in front of the retina causing blur. As well as absorbing all the UV, Skylet tints absorb much of the blue wavelength of the visible spectrum
Compared to traditional sunglass lenses, Skylet sunglass lenses display higher transmission in the region in which the eye is particularly sensitive (555 nm). With the same level of light reduction as other lenses, Skylet therefore appears to be subjectively brighter to the wearer, but provides the same protection against glare.
Lesley Arkin Optometrist includes this exceptional tint in our complete range of prescription sunglasses - most priced at £99.00 including sunglass frame and Skylet prescription sunglasses.
Lesley Arkin Optometrist, regional centre for Zeiss lenses
Related Links
The science behind Skylet
ProGolf, a special Zeiss lens designed for golfers
Return to Zeiss Lenses
Skylet Fun (70%)
Skylet Road (80%)
SkyletSport(90%)