Carl Zeiss Vision Prescription Sunglass Lenses
Zeiss - the leading brand for lens perfection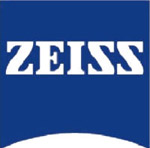 Across the world, the name Zeiss is instantly associated with high quality lenses - whether for cameras, binoculars or spectacles. So as you'd expect, Zeiss prescription sunglass lenses are truly outstanding. Lesley Arkin Optometrists is the regional centre for Zeiss - so we know these fabulous lenses inside and out!
Skylet tinted lenses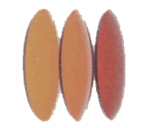 Skylet tints are lightweight lenses, with full UV protection, and can be made in virtually any prescription in single vision, bifocal and varifocal lenses. They're also available in thin lens materials with Zeiss hard coat and Zeiss anti-reflection coatings making them exceptionally suitable for high prescriptions. Our prescription sunglasses are priced to include these superior lenses and they can be fitted into most of our designer sunglasses.
Skylet tints contain a unique 'blue attenuator' to give you optimum clarity of vision.
With Skylet you get:
outstanding contrast in dazzling sunshine
true to nature vivid colours
a brightening effect
a high resistance to breakage.
You can choose from three different colour densities:
Skylet Fun (70%)
The palest option, designed for those hazy, sunny days, or diffuse weather conditions. These are ideal for sailing and gliding.
Skylet Road (80%)
Recommended for drivers and motorcyclists, but also great for cyclists, hikers, and anyone who appreciates exceptional colour contrast.
Skylet Sport (90%)
Olympic winning performance when it comes to glare reduction - even on the brightest day. Excellent for skiers and pilots.
Lesley Arkin Optometrist, regional centre for Zeiss lenses
Related Links
The science behind Skylet
ProGolf, a special Zeiss lens designed for golfers
Return to Classic Prescription